Every so often I like to re-visit my subjects from completed projects. Several years ago I did a story I called "Birth of the Cool" (sort of an ode to Miles Davis) about a young trumpet prodigy named Geoffrey Gallante.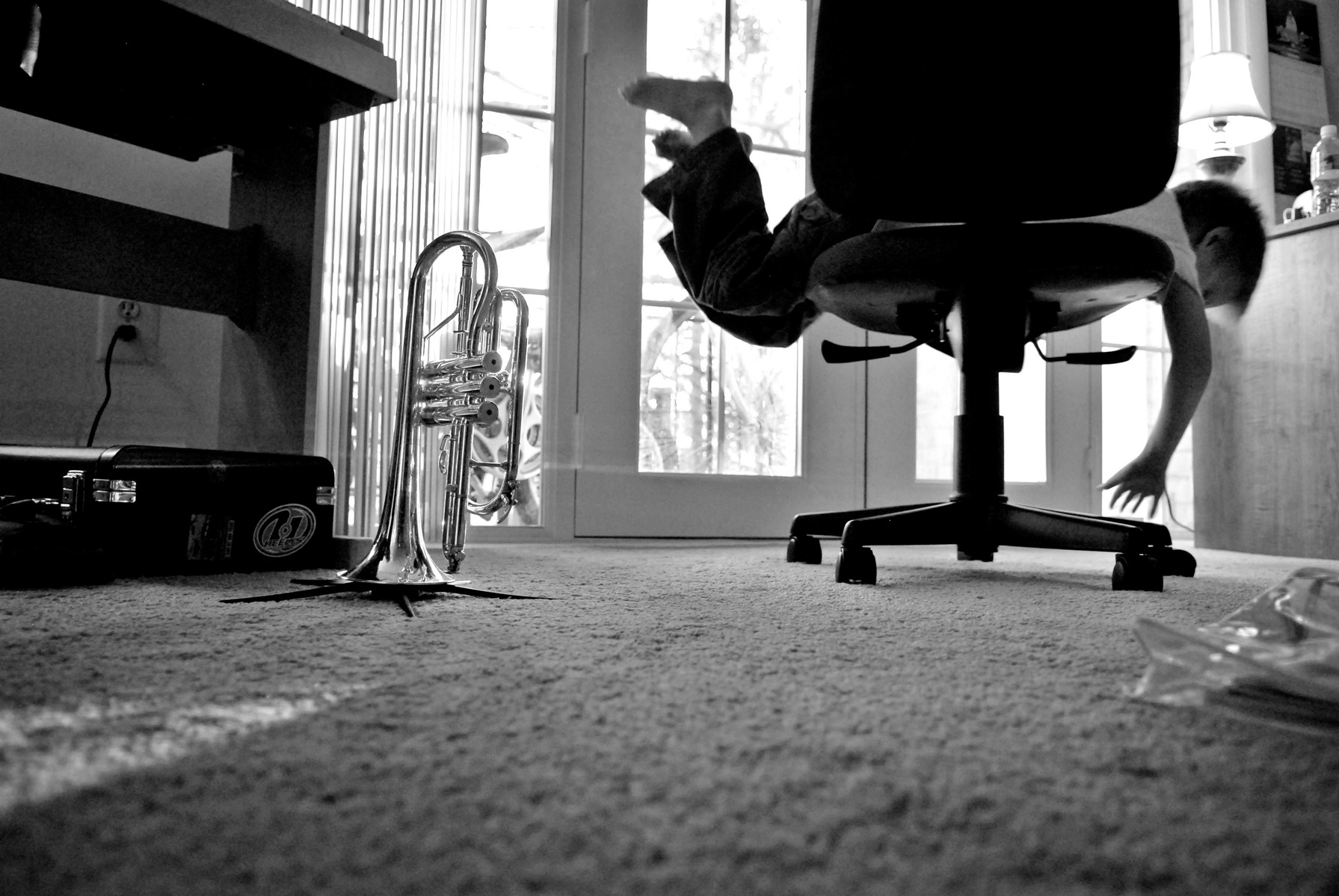 At the age of six, Geoff had perfect pitch and could read music. I found him to be a talented, precocious kid who conducted himself like he was six going on 35.
He was one cool little dude. While he was playing a jazz brunch at the now defunct Market Inn in DC, with musicians ten times his age, a woman just stared at Geoff and said, "He has the soul of a jazz man."
Geoff has appeared on The Tonight Show With Jay Leno and played trumpet with, and for, well known musicians like [Maynard Ferguson](http://www.maynardferguson.com/index.htm). When I visited Geoff at his home in Alexandria, Va. he showed me a book of music he had written, one piece he titled "Concerto for Maynard."
When the musicians went on break after a set to have a smoke and a drink, Geoff went to the bar for his chocolate milk.
Seven years later, I went to see Geoff perform with a jazz combo in Annapolis, Md. and I couldn't believe how seasoned he had become, he was even singing.
Still precocious but now a young man who could absolutely command the stage and hold the audience in the palm of his hand. Yep, still cool, actually, very cool.
For more on future performances visit Geoff's website.